For Immediate Release Contact: Justin Wooley
773-651-8008 ext 5
Obama's Godfather Gets Toasted
CHICAGO, December 1, 2008 — A contingent from the media including Roland Martin of CNN and The Tom Joyner Morning Show, combined with local media from Art Norman of NBC-5 to Deborah Crable, former host of the Ebony Jet Showcase, WLS Radio and regular on WYCC TV along with corporate leaders, many who participate in the annual Father's Day Real Men Cook events, will turn up the heat on former Illinois Senate President, Emil Jones, at the 2nd Annual Roast & Toast fund-raiser for Real Men Charities, Inc. on Saturday, December 13 at the South Shore Cultural Center at 71st & S. Shore Dr.
Jones, who recently retired as president of the Illinois Senate, is a respected leader with a legacy including major advancements in the area of children's health care reform with Governor Rob Blagojevich, school funding and minimum wage increases, and is also widely known as the man President-Elect, Barack Obama has referred to as "godfather."
Both Jones, Obama and many other leading elected officials, share participation in Real Men Cook, the nation's largest annual Father's Day celebration, and support of the efforts of Real Men Charities. Obama also wrote the foreword for the "Real Men Cook" books published by Simon & Schuster a few years ago.
Real Men Charities is committed to building healthier families and communities. The organization provides services in the areas of male involvement, male responsibility, community service, nutrition, as well as other health and wellness initiatives. Through partnerships with the Illinois Department of Public Health and other organizations throughout the country, Real Men Charities is leading the conversation for what possible when men play active roles in their families and communities
Cliff Kelley, WVON Radio's most respected, recognized personality and a regular political expert appearing Chicago TV, on Sirus Radio and the BBC, is serving as host of the event along with WBEZ's legendary personality Richard Steele. "This is the hottest ticket in town," Kelly says, "This is beyond a don't miss event. This is a roasting on an open fire of a man, who made a difference in so many areas. Notably, he gave Obama, almost five decades younger, a chance to launch his career in politics and mentored him. This phenomenon fits perfectly with what Real Men Charities, Inc. is all about and is an example of what can happen in our communities when men step up and work for the good of someone other than themselves."
Craig Gilmore, Zone Director with State Farm Insurance is a Real Men Charities, Inc board member and his company is involved in the event as a sponsor. "What we see is a 20 year history of promoting what can happen when men mentor and care for their families and communities. This will be a uniquely important event considering that two men who have been among the ranks of Real Men Cook, both Obama and Jones, represent the spirit of Real Men Charities and demonstrates what we promote each and every day of the year." State Farm, like many of the sponsoring companies including the Broadcast Ministers Alliance, Commonwealth Edison, University of Chicago Medical Center and the Illinois Department of Public Health, feels an obligation to participate. "It's a celebration of people who make a difference demonstrated by results."
Due to limited space, only 500 people will participate in paying homage to the Jones legacy which includes the political career of the President-Elect. It's an opportunity to support the everyday work of Real Men Charities and programs like Real Men Cook with Kids® which is a partnership for families with the Chicago Park District, Gimme Five More Healthy Years®, which is a program to increase awareness of prostate cancer and invites men to focus on extending their life expectancy by five years and the MORE Alliance with the National PTA to involve more men in school activities. Real Men Charities, Inc and valued volunteers are seen nationally volunteering time, demonstrating healthy nutritional cooking techniques, being shadowed by young men and disseminating information to forward the organization's mission.
Tickets to the 2nd Annual Roast & Toast are $350 per person, $300 of which is a direct donation to Real Men Charities says Associate Executive Director, Justin Wooley. "Funds are critical to our mission. Men want and need what we provide. We are causing men who are effective and involved in their families to share what it takes with us younger brothers. We have changed the way Father's Day is celebrated in a good way." In addition, our work with teens is as critical as the strides we make in the area of HIV/AIDS education and screening partnerships and prostate cancer prevention. Our work is essential and the need is urgent."
Tickets may be purchased on-line at TicketAnnex.com. More information is available at
www.RealMenCook.com
where donations to Real Men Charities, Inc. may also be made. Tickets may also be ordered by phone by calling Justin Wooley at 773-651-8008 ext. 5 or Tara Davis at ext. 3.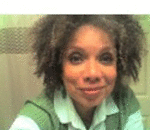 Posted By: Yvette Moyo
Tuesday, December 2nd 2008 at 3:46PM
You can also
click here to view all posts by this author...