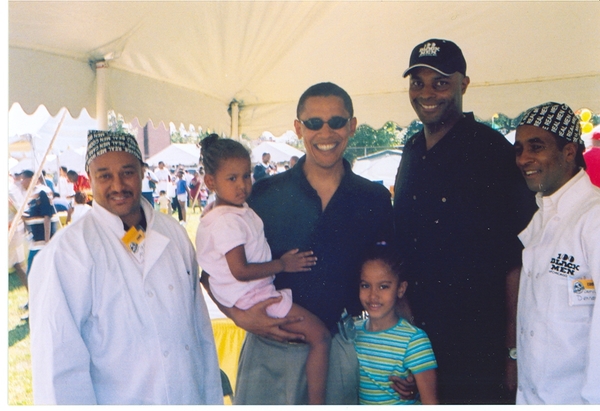 When more and more women are working and more men are being downsized, shouldn't we be changing the conversation? Men are not wives, but can be Directors of Operations for their families. This is important because I have a great deal of respect forthe organized approach men usually take to things. In my experience they want to "fix" things, create something tangible to offer to the universe.
If women are coming home exhausted from work and there is no substantial work for men shouldn't we ("single" moms working) request some help? If you are thinking child support, that's another article. I mean, look at what's really needed. I know my son's dad was there when I called for the first 11 years of my being a single parent, which is not quite an accurate reference, but I'll deal with that at a later date. As you read, all "single" moms will not be receptive, but I know from 20 years of experience with men and their view on family, most want to know they are needed and can make a positive difference whether living at home with the children or not.
What if men looking for work use the mornings to help get the children off to school? More importantly, what if after mornings of the job search, what if they met the children at school for the walk or even bus ride home? I predict that order would happen. Behavior of our youth would change, just by dad's presence. I predict that he'd become the "bonus dad" for other children who desparetely need a father figure in their lives. I predict he would live into a great position, Director of Operations for Family and Community.
What if once home he manages snack time including simple good things a single mom often forgets about like apples, bananas, oranges, salads, refreshing "homemade" frozen juice treats instead of imitation expensive ice cream from a truck? What would happen if by the time mom gets in he's managed homework time and has a simple (or complex) dinner he prepared with the kids done? What if they all, including mom and dad (remember I mom and dad may not be in a relationship anymore)took a walk right after dinner? OK. The children would be running by that time, parents (whether living as husband and wife of not) could sit in the park, kids could wear themselves out, homework is done and dinner is not a worry. Maybe mom or dad's remarried. At that point dad goes home knowing his children have a chance to be winners in school, to avoid childhood obesity, to see their dad love and lead.
Mom? She'd be living the bonus life. And, believe me when I tell you, so would dad and the children.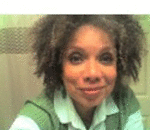 Posted By: Yvette Moyo
Sunday, April 5th 2009 at 10:01AM
You can also
click here to view all posts by this author...