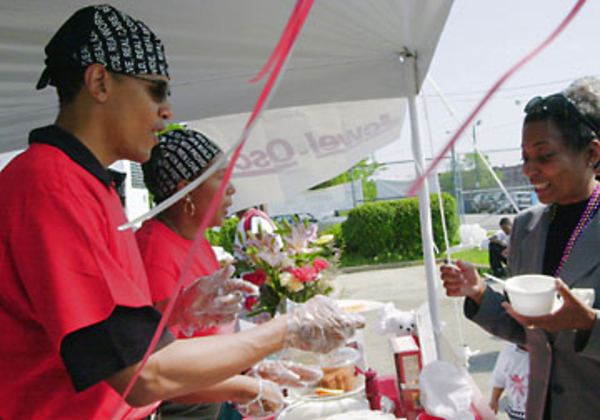 I remember when this photo was taken the year before Simon & Schuster published our book in 2005. For the book we requested that the Senator write the foreword. Excerpts from the foreword were included on the color jacket of the book. That's where my photo apprears too.
Why did we ask Senator Barack Obama? Because I'd talked with Obama a few times and once at Real Men Cook when I wanted him to say a few words, but he mentioned having his daughters and their particular interest in enjoying something at our event. I remember thinking how nice it was to have his totally focused on being father and enjoying the day. We also asked because I had breif conversations with the now-First Lady and we were just on the same page. I was in a photo with them that appeared in the Chicago Sun-Times or Tribune society pages after a Black Creativity event here in January of 2005. That's a photo I REALLY wish I had today. Maybe someday I'lll find it.
In the meantime, Our President is definitely what defines a real man for us and it has nothing to do with cooking. It is about what a man is willing to give to make a difference.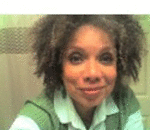 Posted By: Yvette Moyo
Friday, May 15th 2009 at 4:42PM
You can also
click here to view all posts by this author...