12/29/10
God wants us to be "Faith Walkers". However, to walk in faith we can't let fear run our lives. Fear and faith can't occupy the same time or space. We have to decide to make faith the primary resident of our lives. Attack fear head on! Trust that God will help us through any situation that we may encounter.
Psalm 56:3-4 Whenever I am afraid, I will trust in You. In God (I will praise His word), In God I have put my trust, I will not fear. What can flesh do to me?
Holy Spirit Inspired, Written by Leroy Brown Jr
You can also see Fresh Manna of the Day at
www.triblocal.com/Bolingbrook
in Faith section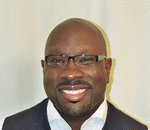 Posted By: Leroy Brown jr
Wednesday, December 29th 2010 at 2:21AM
You can also
click here to view all posts by this author...