12/31/10
For ages people have judged each another on exterior factors. Our culture places great emphasis on outward beauty. We spend lots of money and time on our clothes, hair, and personal appearance. Yet, fail to enhance our inner beauty. Unlike the world, God is looking for the person who is beautiful on the inside. He desires to use people who are more concerned about integrity and character than muscles and make-up. Choose to let your beauty shine from the inside out. When we exemplify inner beauty, God surely will consider us to be beautiful.
I Samuel 16:7 But the Lord said to Samuel, "Do not look at him at his appearance or at his physical stature, because I have refused him. For the Lord does not see as man sees; for man looks at the outward appearance, but the Lord looks at the heart."
Holy Spirit Inspired, Written by Leroy Brown Jr
You can also see Fresh Manna of the Day at
www.triblocal.com/Bolingbrook
in Faith section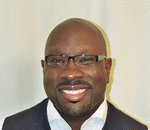 Posted By: Leroy Brown jr
Friday, December 31st 2010 at 1:29AM
You can also
click here to view all posts by this author...