I'm so happy to discover this site. I'm sure my fiance Jed will really appreciate this. It will really motivate him to follow his dream.
I remember when I asked him what his ambition was when he was younger. At first, he didn't want to tell me because he used to be teased about it when he was younger. I kept asking, so in the end he accepted defeat: apparently, in 3rd grade, he wrote an
essay
saying he wants to be a chef when he gets old. His classmates (who were all aspiring to be a policeman, fireman, rocket scientist, pro football player, etc.) didn't think being a chef is something "manly". The teasings only stopped when he left for high school.
I hate how people always thing cooking is a very "unmanly" or rather, "girly" thing to do. Shouldn't we be more open-minded nowadays? I enjoy cooking but I have to admit, my fiance cooks waaay better than I do. I'm trying to inspire him to follow his dream because it's not yet too late. :)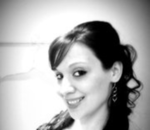 Posted By: Vanessa Blake
Friday, May 27th 2011 at 4:54AM
You can also
click here to view all posts by this author...